How I setup a video conference system for our all hands meeting at Kisi
Why did we need a better video conference solution?
Let's be honest for a minute. A remote setup can be great on some days. Especially when you want to take a break without a manager looking at you questionably or getting interrupted again by Susan in Marketing telling you about her newest campaign idea (jk love you, Susan).
The opposite is true when it comes to things such as brainstorming, project collaboration, or having team meetings it just gets kind of messy and frustrating.
I came up with an admittedly basic solution but it works – anyone can do!
For companies with remote offices a seamless video conference setup is a must
As an international company with our HQ in New York and our tech team over in Stockholm, Kisi has in fact had this problem often. Even though a remote setup has many advantages, it can also be a mood and productivity killer.
Low quality setup kills productivity slowly but surely
In the past, our Friday meetings were often interrupted by the team in Stockholm either not seeing us/our slides or horrible audio. It got worse and worse, the more the team in New York grew. Often the person speaking was too far away from the laptop to be understood clearly.
The "quick fix" approach didn't work out
Even though we experimented a bit with different conference softwares and tools, the results were not really satisfactory. This led to quite some frustration and (heated) internal discussion.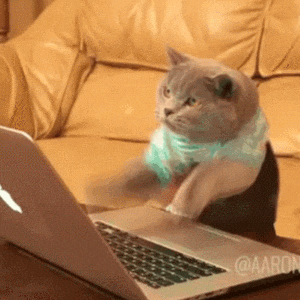 Researching different solutions
The first question we had to ask ourselves was: Should we continue the all hands meetings if they were creating more havoc than good?
The research on this topic quickly showed that all hands meetings are essential for employee engagement and for keeping everyone on the same page. Companies such as Google or Twitter also hold weekly meetings. If companies that size were able to pull it off, I knew there had to be a solution.
Laura Tyson at Geckoboard shared some interesting insights about which technologies to use for an effective meeting. I started researching these on Amazon to guarantee a better experience. I knew I had to find:
Since some employees never meet each other until our Kisi Kamp (where the whole team gets together once a year), it's important that they have a good visual of us. No more laggy or pixelated livestream of the NY office! I checked out some Logitech cameras such as Logitech HD Pro Webcam C920 for ca. $47 and Logitech C930 1080p HD Video Webcam for ca. $80 on Amazon.
After putting in 'conference microphone' on Amazon, I got a lot of solutions ranging from $30 to $250. After reading through some reviews, I decided to go with the Jabra Speak 510 Wireless Bluetooth Speaker for Softphone and Mobile Phone for ca. $100.
To decide on a video software tool for our weekly meetings, I tested Join.me, Skype, Google Hangouts, and Zoom with a free trial.
What I ended up buying
After researching about the ideal video conference setup on Google and reading through myriad product reviews, I decided to go with the following setup:
Camera
Logitech C930 1080p HD Video Webcam: this webcam shows a high quality picture, making it easier for our remote employees to to see the local staff in NY during the meeting.
Speaker and Microphone
Jabra Speak 510 Wireless Bluetooth Speaker for Softphone and Mobile Phone: this noise cancelling microphone had really great reviews and I also liked the easy plug and play setup via Bluetooth or USB.
TV Screen
Westinghouse – 32" Class: Since we are quite the big group in our New York office, I also bought this TV screen to mount onto the wall. This way everyone would have a good view of our weekly presentation slides.
Conference table
We had just moved offices, so we were in dire need of a conference table. I quickly decided to go for the picnic table version, so we could also use it for team lunch.
Conferencing Software
Up until now we were using Skype and Join.me in combination for screen sharing, audio and video.
After testing a few different solutions with a demo trial, I decided to stay with Join.me. The screen share capability is superior to Hangouts/Skype and the conversations so far were clear and glitch free. The best thing about it is that you can share your screen and people can join immediately without having to download anything.
Accessories
I also bought a compatible Camera Holder Stand, a mousepad (since it's on a wooden table) as well as 10 meter USB cable, in case we wanted to move the camera around.
How I set it up (with the help of a nice colleague)
Two days later, the packages arrived from Amazon. I was excited to set it up and see how our meeting experience would improve.
My colleague Compton was nice enough to help out with the initial setup. I really wanted to have a dedicated video conferencing laptop, so that we don't have to set it up again every week. We didn't have an extra laptop left, so I set up an iMac on our conference table and connected the camera and microphone with USB cables. Additionally, we connected the iMac with the TV that we mounted on the wall.
Most importantly: Where sound comes from and where it goes to
The key is to have all the Input / Output speakers set up correctly: If you are using OS X, make sure to check in System Preferences and click on the Sound preference. Here toggle the Input and Output tabs to find the right source.
Don't forget to also configure the new camera's video and audio settings in Join.me.
How I make sure everything runs smoothly
Before the meeting: Double checking
The next day was Friday and our weekly meeting was on the agenda. Since I wanted to avoid any hiccups, I tested the whole system a few minutes before the meeting with our intern André in Stockholm.
It worked! André's feedback was really positive. Especially regarding the audio, since the Jabra Speaker has a 360-degree omni-directional microphone. So I was hoping everyone in the room would be understood clearly.
After the meeting: Yay!
Overall the meeting went by far the best we've had in awhile. Even if people were laughing and someone was still speaking, the microphone was able to catch it due to advanced noise cancellation and deliver a clear sound on the other end.
Was it perfect? Nope.
Even though this was way better than the original video conference system, it was still not perfect.

First of all – we have a huge iMac standing on our conference table. Secondly, the camera angle only allows us to see four to five people, never the whole group.
What I learned from trying to setup a video conference system
Quality matters
I would have never thought that the quality of the video conference system would have such a huge impact on company culture and work environment. But especially in a remote setup, with people joining the call from far away locations, the weekly meeting is the only time when a remote employee receives company updates.
Working remotely without context is not only extremely frustrating, but also very inefficient. As an employee in the HQ office, this fact is all too easy to forget.
In Summary
We have definitely learned that to run an all hands meeting efficiently, you not only need to present pertinent content, but also invest time and money into researching and setting up an excellent video conference system.
Has anyone had similar issues with setting up a video conference system?
I'd love to hear what technologies you use for all-hands meetings at your company and what you've learned along the way.